The Akron Municipal Court will be closed Monday, February 20, 2023 in honor of Presidents' Day. Regular hours will resume Tuesday, February 21, 2023.
Magistrates
Magistrates are non-elected judicial officers. They are appointed by the Judges of the Court. Magistrates conduct proceedings just as a judge would, but certain decisions of the magistrate are not final or effective until they are reviewed and adopted by a judge.
Magistrates issue orders and decisions. A magistrate's order is effective immediately. If a party wants the judge to review the order to have it changed, then the party must file a request to that effect. However, the order will still remain in effect while the request is pending unless the judge or magistrate issues a stay. An order is usually issued for matters that are not dispositive of the entire case. Orders to continue a case, pretrial orders, orders regarding discovery, etc. are examples of orders issued by magistrates that take immediate effect.
A decision is issued when substantive issues are being addressed, or when the decision, if affirmed, would result in a final disposition of the case. A magistrate would issue a decision when deciding the motion of a party for summary judgment, or for judgment on the pleadings, for example. Similarly, a magistrate would issue a decision after hearing a contested trial.
Our magistrates serves all six Akron Municipal Court judges and preside over small claims, civil, traffic and criminal matters.
---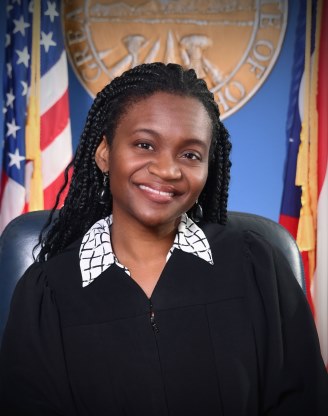 Tamara Todd
Magistrate Todd received her Bachelor's of Arts from Kent State University, summa cum laude and her Juris Doctorate from The University of Akron School of Law.
Magistrate Todd is a former CMHA Hearing Officer, Assistant Akron City Prosecutor, Assistant Summit County Prosecutor and court-wide Magistrate for the Akron Municipal Court.
Magistrate Todd is a member of the Akron Bar Association, Akron-Canton Barristers Association and the Ohio Association of Magistrates.
Magistrate Todd lives in Akron with her husband and three children.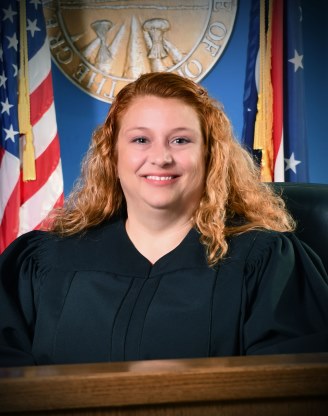 Angela Hardway
Magistrate Angela Hardway graduated from The University of Akron School of Law and was admitted to the practice of law in the State of Ohio in 2004. She is a member of the Akron Bar Association, the Ohio State Bar Association and the Ohio Association for Justice.
Since 2004, Magistrate Hardway was in private practice with Bevan and Associates LPA, Inc. specializing in the areas of workers' compensation, probate and estate planning, civil litigation and domestic relations.
Magistrate Hardway lives in West Akron with her husband and three children.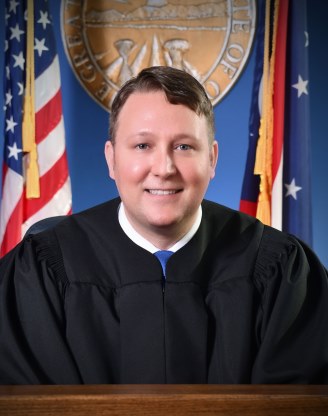 Thomas D. Bown
Magistrate Thomas D. Bown received his Bachelor of Arts degree from Miami University of Ohio in 2000 and his Juris Doctor in 2004 from The University of Akron School of Law. Prior to becoming a magistrate he worked as a judicial assistant for Judge Shapiro in Summit County Common Pleas Court, a Summit County assistant prosecutor, in private practice handling criminal defense and appeals, and as an Akron City assistant prosecutor and Police Legal Advisor. 
Magistrate Bown is admitted to practice in Ohio, the U.S. District Court for the Northern District of Ohio and the United States Sixth Circuit Court of Appeals. 
Magistrate Bown helps run the high school Mock Trial competition through the Akron Bar Association. He resides with his wife, son and daughter in West Akron.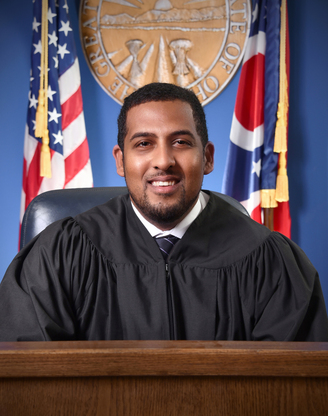 Brett Hammond
Prior to working at Akron Municipal Court, Magistrate Brett Hammond served as a Magistrate at Summit County Juvenile Court where his responsibilities included Delinquency and Status offenses, Juvenile Traffic, along with Dependency, Neglect and Abuse offenses. While at Summit County Juvenile Court, he was also privileged to work with the Crossroads Program, which serves children with substance abuse and mental health challenges.
Magistrate Hammond graduated from the Washington University School of Law in St. Louis, where he was named a Graduate Fellowship Scholar and served as a legal intern in the St. Louis Public Defender Office. After graduating from law school, he accepted a position as a Fellow in the District of Columbia Court of Appeals working for Judge Anna Blackburne-Rigsby. In 2013, Magistrate Hammond joined the Appellate Unit of the Cuyahoga County Prosecutor's Office. While there, he was recognized by the Ohio Chapter of MADD for his work to protect the community from intoxicated drivers, and he also received the Stare Decisis Award from the Cuyahoga County Prosecutor's Office for his work to establish legal precedent protecting sexual assault victims.
Magistrate Hammond and his wife reside in Akron with their daughter.