Magistrates
Magistrates are non-elected judicial officers. They are appointed by the Judges of the Court. Magistrates conduct proceedings just as a judge would, but certain decisions of the magistrate are not final or effective until they are reviewed and adopted by a judge.
Magistrates issue orders and decisions. A magistrate's order is effective immediately. If a party wants the judge to review the order to have it changed, then the party must file a request to that effect. However, the order will still remain in effect while the request is pending unless the judge or magistrate issues a stay.  An order is usually issued for matters that are not dispositive of the entire case. Orders to continue a case, pretrial orders, orders regarding discovery, etc. are examples of orders issued by magistrates that take immediate effect.
A decision is issued when substantive issues are being addressed, or when the decision, if affirmed, would result in a final disposition of the case. A magistrate would issue a decision when deciding the motion of a party for summary judgment, or for judgment on the pleadings, for example. Similarly, a magistrate would issue a decision after hearing a contested trial.
---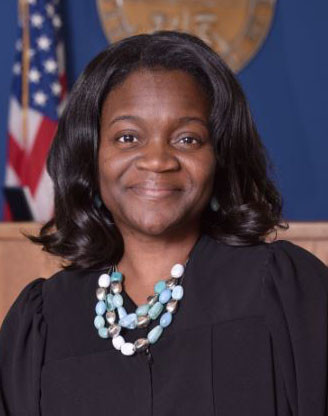 Tamara Todd
As Traffic Court Magistrate, Magistrate Tamara Todd presides over the court's daily traffic arraignments and trials, handle parking and driving privilege hearings and manage files after sentencing. She further manages the Court's License Intervention Program which assists drivers in obtaining a VALID driver's license.
Magistrate Todd is a 2002 graduate of The University of Akron Law School and prior to being named Traffic Court Magistrate in April 2019, she served as a judicial associate and Magistrate at Akron Municipal Court. Her duties included providing legal assistance to the Akron Municipal Court judges as assigned in situations such as providing coverage for court hearings, assisting their staff, answering questions and/or doing research on legal or legislative issues. 
Tamara has in some shape or form called Akron Municipal Court home since 2007, except for a short stint in Cleveland as a Hearing Officer from 2013-2014. She worked as an Assistant Akron City Prosecutor from 2007-2013 and rejoined the Court in January 2015. From 2005-2007, Magistrate Todd worked as an Assistant Prosecutor for the Summit County CSEA.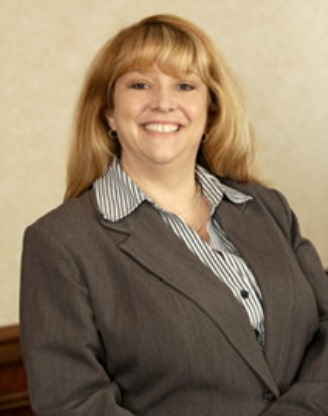 Angela Hardway
Magistrate Angela Hardway serves all six judges and presides over small claims, civil, traffic and criminal matters. Magistrate Hardway also supervises the Small Claims Court Mediation Program.
Magistrate Hardway graduated from The University of Akron School of Law and was admitted to the practice of law in the State of Ohio in 2004. She is a member of the Akron Bar Association, the Ohio State Bar Association and the Ohio Association for Justice.
Since 2004, Magistrate Hardway was in private practice with Bevan and Associates LPA, Inc. specializing in the areas of workers' compensation, probate and estate planning, civil litigation and domestic relations.
Magistrate Hardway lives in West Akron with her husband and three children.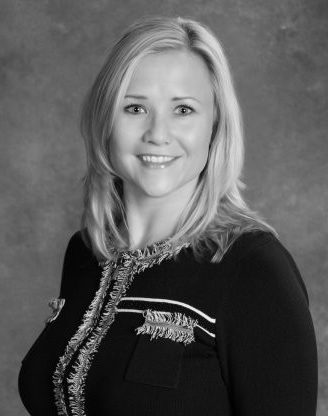 Jennifer D. Towell
Magistrate Jennifer D. Towell started her legal career serving in the United States Navy as a Judge Advocate General (JAG) Lieutenant in the Washington, D.C. Navy Yard Naval Legal Services Office. While serving as a JAG officer, she was awarded the Navy and Marine Corps Achievement Medal, the National Defense Service Medal and a Navy Pistol Sharpshooter Ribbon.
Magistrate Towell also worked as the Director of E-Discovery Affairs for Applied Discovery, a division of LexisNexis. In this role, she developed regional strategic initiatives in order to maximize corporate, law firm and government organization partnerships and industry relationships across the United States.
Prior to joining Applied Discovery, she was an attorney with Brouse McDowell in Akron where she specialized in litigation at the trial and appellate level focusing on complex litigation, insurance recovery actions, product liability actions and class action defense.
Magistrate Towell received her Bachelor of Science from Miami University of Ohio, cum laude and her Juris Doctorate from The Ohio State University College of Law. She is admitted to practice in Colorado, Ohio and before the U.S. District Court, Northern District of Ohio.
Magistrate Towell and her husband reside in Bath Township with their three children.

Thomas D. Bown
Magistrate Thomas D. Bown serves all six judges and presides over small claims, civil, traffic and criminal cases. 
Magistrate Bown received his Bachelor of Arts degree from Miami University of Ohio in 2000 and his Juris Doctor in 2004 from The University of Akron School of Law. Prior to becoming a magistrate he worked as a judicial assistant for Judge Shapiro in Summit County Common Pleas Court, a Summit County assistant prosecutor, in private practice handling criminal defense and appeals, and as an Akron City assistant prosecutor and Police Legal Advisor. 
Magistrate Bown is admitted to practice in Ohio, the U.S. District Court for the Northern District of Ohio and the United States Sixth Circuit Court of Appeals. 
Magistrate Bown helps run the high school Mock Trial competition through the Akron Bar Association. He resides with his wife and son in West Akron.